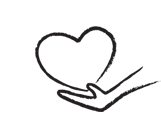 LOVE CUSTOMERS
Customer insight that helps you love your customers.

PRODUCT REVIEW MONITORING
With users encouraged to speak their mind, it's important to know if your products match up to expectations. Our product review application makes it easy to keep on top of current perception, by monitoring reviews across the internet and ensuring you are immediately advised of them.
We keep you alert to potential issues, matching review data with market pricing to assess the impact on performance. You can also see reviews of your products against competitor products to understand how your offer benchmarks at a product or category level.
Single rating developed from different formats
All forums including Amazon and Google+
Alerts to latest reviews enabling fast recovery
Filtering and reporting of all results
Sentiment analysis on comments left
"This is a unique service that really helps you see how customers view your products and where you need to improve."
Naama Wolff, Keter Group.
SOCIAL MEDIA MONITORING
Reading consumer perception is key to successful brand management. Our social media monitoring service ensures you understand exactly which way the wind is blowing.
From Facebook and Twitter to Google+, we analyse the latest key social platform feeds and integrate specific forums for your industry or area of interest. All of this information is brought together in a simple to use platform providing latest sentiments, trends and comments of interest.
Feeds from all major social media platforms
Mapping and inclusion of specific forums and blogs
Analysis of your brands against competitors
Sentiment analysis of positive and negative content
Alerts to key topics allowing fast issue resolution
Analysis, filtering and reporting in an easy to use platform
Web, tablet and phone optimised platform
CONNECT YOURSELF.
REACH OUT TO ONE OF OUR TEAM TODAY.
Get in touch