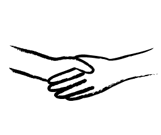 CONNECT YOURSELF
Insight systems to help you connect outside with inside.

INSIGHT SYSTEMS
If you dream of a world where all your data connects to give a clear view of performance, then it may be closer than you think.
We build tailored insight systems that connect customer and market data outside your business with operational data inside. This not only saves valuable time producing manual reports but importantly delivers insightful information for effective business decisions.
You'll have a dedicated Insight Strategy Manager to map out your business challenge and insight needs. We'll then design a solution that fits perfectly with where you want to be.
Strategic insight system development
Blended customer, market, operational and financial information
API feeds into and out of your core systems
Tailored platforms for local access and interpretation of data
Analysis and reporting to identify issues and opportunities
CONNECT YOURSELF.
REACH OUT TO ONE OF OUR TEAM TODAY.
Get in touch